Kind of slow week on the blog because my week outside the internet was a bit busy: I caught up with my friend who lives in Texas while she was in town, worked some overtime at my job, and went to the gym a couple of times (#sweatingforthe__)! This week I wrote about my spending habits in May. Each month I chastise myself for spending frivolously, so maybe I can learn something from these exercises.
Here's what caught my eye this week!
1. Book Riot re-grammed 80 Books Blog!
2. Watched the first episode of Good Omens on Amazon Prime. I want to like this so much, but I am kind of frustrated with the passive story telling (this was also a problem for me with the actual book). Will probably end up watching the rest of the series anyway!
3. This adorable conversation with a baby brought so much joy to the week. And it's a welcome distraction from the dumb shit that Trump says.
4. This week I started reading Sherwood by Meagan Spooner, it's a Robin Hood retelling from the perspective of Maid Marion. It's a bit long winded, but I love the premise so I'll see if I can finish.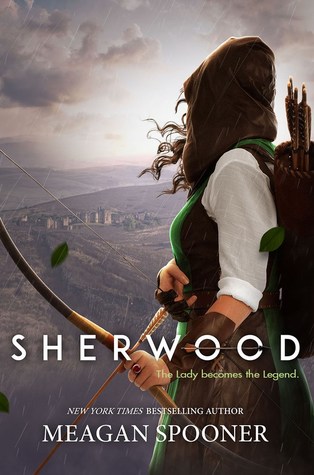 5. Welcome back, JoBros! Their new album is pretty chill with some catchy bops. Give it a listen!
Have a good week! ♥
HeyLookAtThis! [last week]
---