Back in action! Hello from the blog in the new year! This week I wrote about my money resolutions (separate from my own resolutions I wrote about on January 1), my book review of The Women's War (out on March 5), a recap of our time in Seattle and the surrounding areas, and meals that vegetarians and carnivores can enjoy. I hope to keep up the content in the new year (blog resolutions!).
Here's what caught my eye this week!
1. Works in the Public Domain! Films, books, and music have been added to the public domain! So exciting!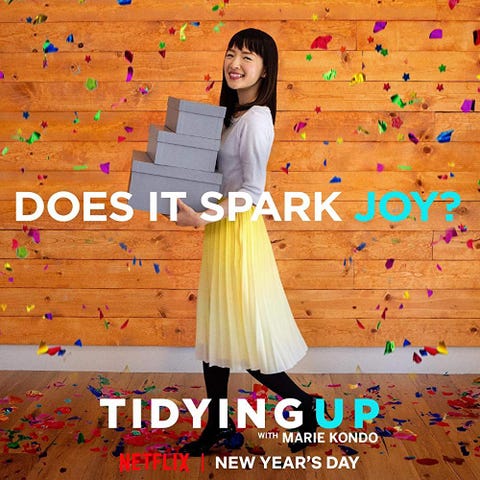 2. Tidying up with Marie Kondo – It's a calming show and I loved watching it! There are a million takes on it so here's mine: I love stuff and I wasn't inspired to extreme tidy, but there are definitely takeaways here that can be useful.
3. Millennial Burnout and the follow up of Black Millennial Burnout. Both articles really summarize life of a millennial, and I appreciate the perspective that the black millennial burnout article provided.
4. Bird Box?? Here's a hot take: this movie was not great. I really hated the portrayal of suicide and how it was the driving force of the movie. It really put a wrench in my day to have to watch this. I just felt uncomfortable the entire time watching and the rest of the day thereafter. I wasn't scared, but rather I thought that it took an easy way out of how suicide affects those with mental illness. Maybe don't watch this? (Too late to ask?)
Have a good week! ♥ Happy New Year!
HeyLookAtThis! [last week]
---